Encapsulating 30 years of surf photography culled from the archives of Mike Nelson, the new book North of Nowhere tells the story of a momentous, distinctly raw era in surf culture through the words and images of one of New York's most inimitable figures.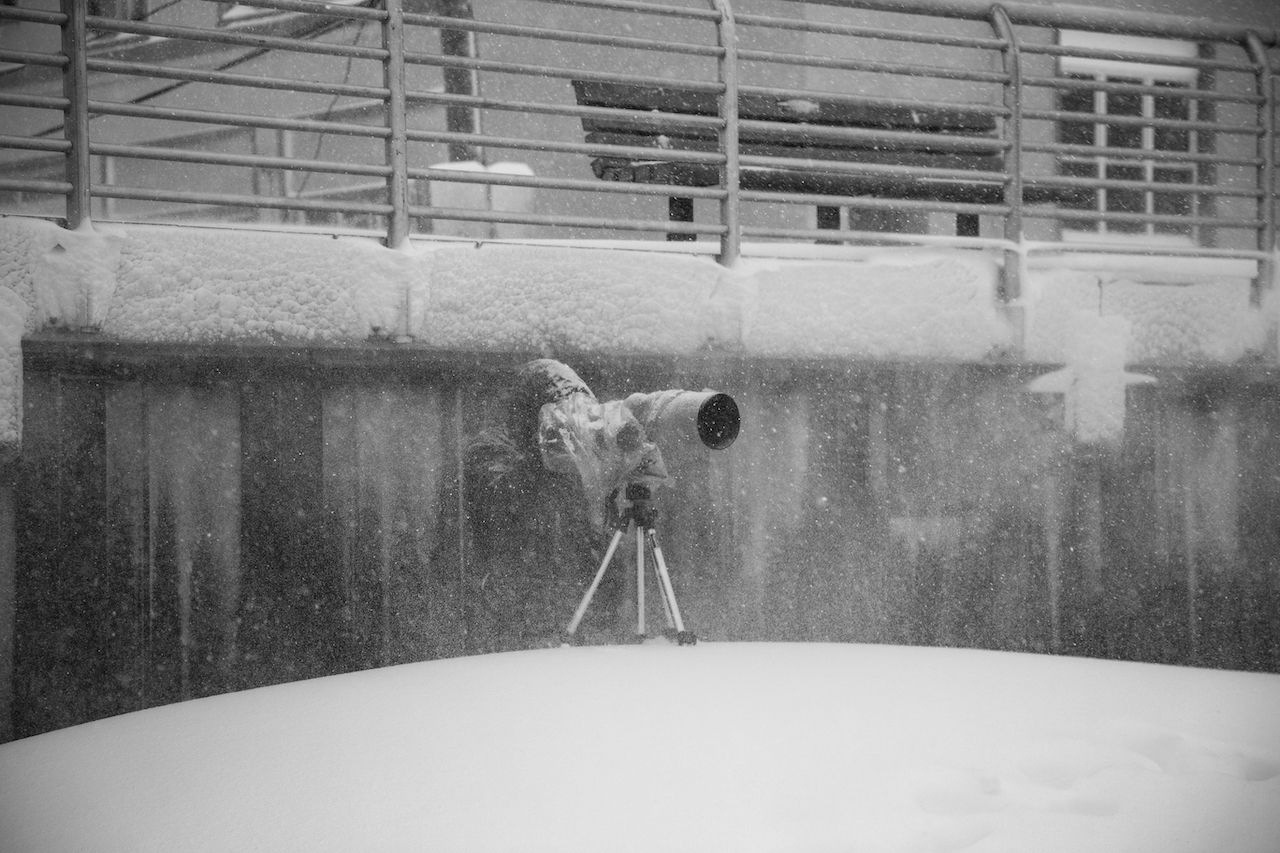 Edited and ghostwritten by Surfline senior writer/editor Matt Pruett, North of Nowhere schleps the reader through a charmed, chilly surfing life circa 1992-2022. The abysmal low points: 9/11 and Hurricane Sandy. The glorious highlights: facilitating pro contests and putting his buddies in movies and magazines. And the confusing transitions between: opening Unsound Surf Shop and navigating the tectonic shift from print to online media… Nellie swam through all of it, shot most of it, and delivers the best of it on a 200-page, 10×10 hardcover platter.
Here is just a taste. But eat slowly. You might get an ice cream headache.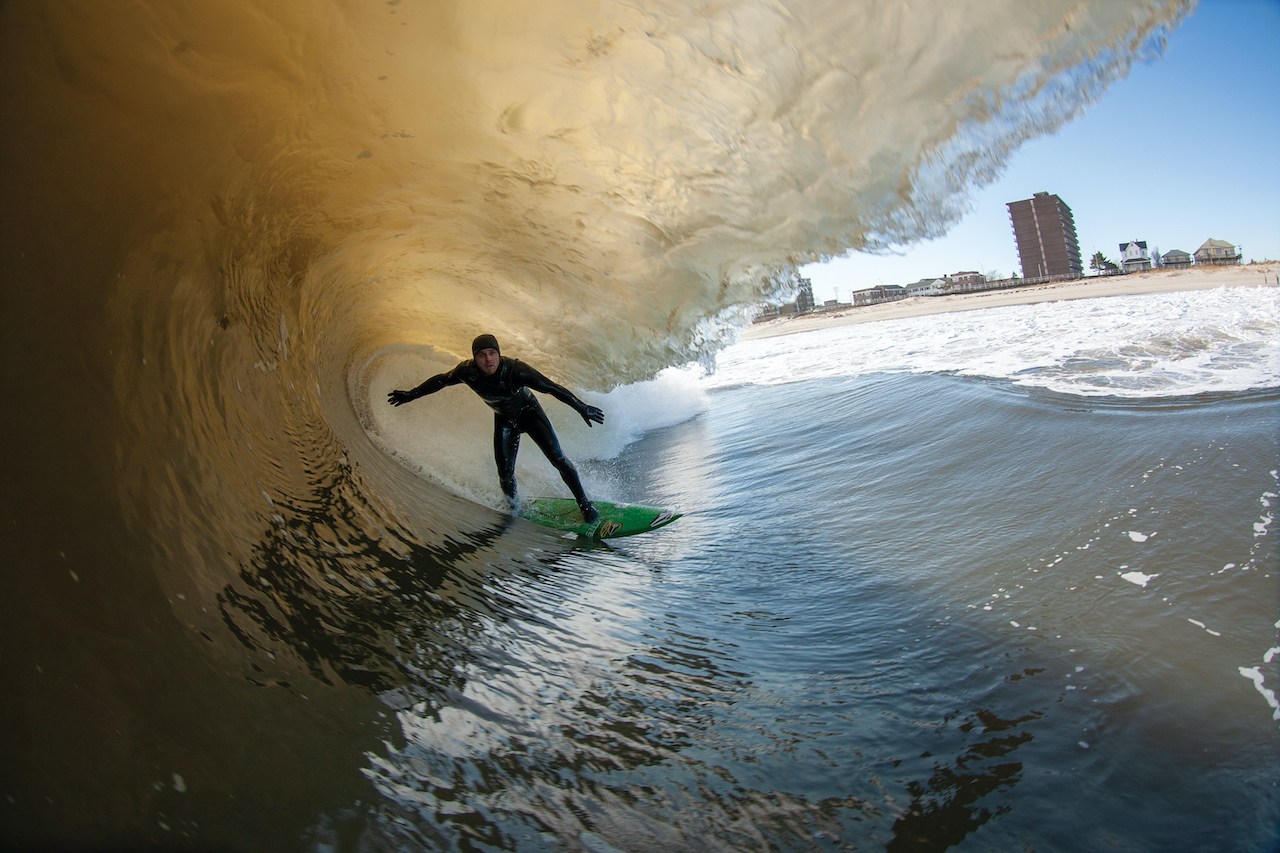 KNOW BEFORE YOU GO: North New Jersey Regional Surf Forecast
"Mike Nelson broke what I call 'the fourth wall of surf photography' — and he flat-out pioneered extreme cold-water surf photography on the East Coast," says legendary lensman, ESM co-founder and East Coast Surfing Hall of Fame inductee, Dick Meseroll. "For me, it was akin to Neil Armstrong jumping off the ladder to take that first giant leap for mankind. Only Nellie did it by swimming out into the most frigid saltwater imaginable, which was like the dark side of the moon for surf photography at the time. He singlehandedly changed the course of what we thought was possible to achieve in this discipline. Very few among us surf photog cognoscenti over the past 60 years can claim that."
"Dave [Juan] and I didn't pay ourselves for three years," the book reads. "We reinvested every penny into inventory and events like the Unsound Pro, which we launched in 1999 at Lincoln Blvd. Meanwhile, we'd really gotten behind the company …Lost Enterprises, as we saw a bit of ourselves in their brand: raw, gritty, iconoclastic. Kinda like New Yorkers in general. …Lost jumped on as a sponsor, flew some of their riders out here to compete, and really helped us grow the event. Then in the Fall of 2000, one of their California teamriders, Ryan Carlson, embarked on his maiden couch tour. And New York surfing would never be the same.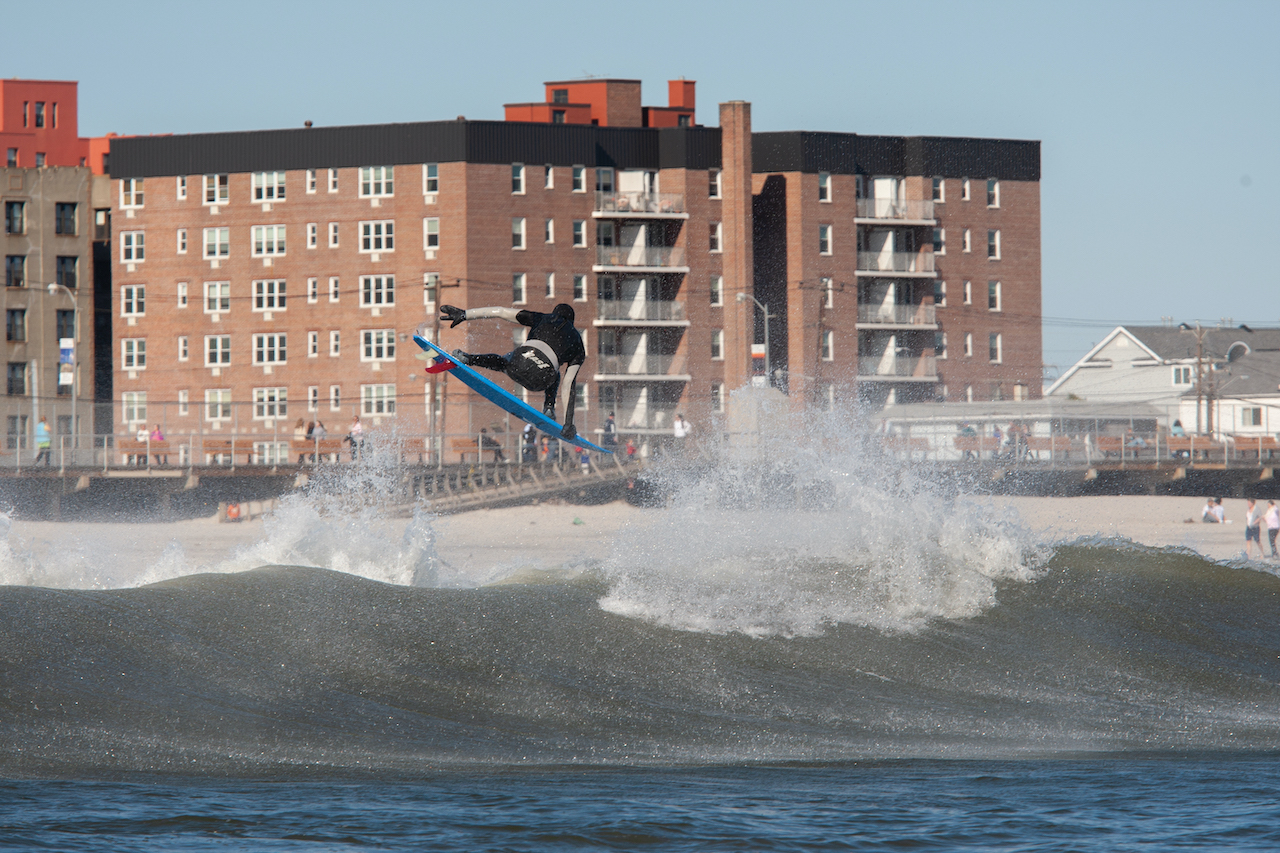 KNOW BEFORE YOU GO: Nassau/Queens County Regional Surf Forecast
"The year before, I was surprised to get a call from the late, great godfather of surf forecasting and the founder of Surfline, Sean Collins, who needed to know if the contest would even be viable. I had some extended conversations with Sean as he researched our zone: the when, where, how and even why we get good surf. He tasked me with raiding my photo files, selecting the ones featuring 'peaky, tubing surf' and sending them over with the exact dates they were taken. Sean analyzed the photos and the swell data to determine the precise swell size, period and direction needed to make New York tick — the unique bathymetry of the Hudson Canyon being the key to the whole operation, the why.
WATCH LIVE: Lido Beach Surf Cam
"Next to my family, my favorite thing in the world is a barreling righthand beachbreak. And New Jersey's overflowing with those. I've often contemplated moving there, usually in the middle of winter when the westerly tradewinds kick in and blow nonstop, ripping Long Beach's surf to shreds while grooming swell after swell down there. In many ways, New Jersey's better than New York, especially for tube-hunting regularfoots.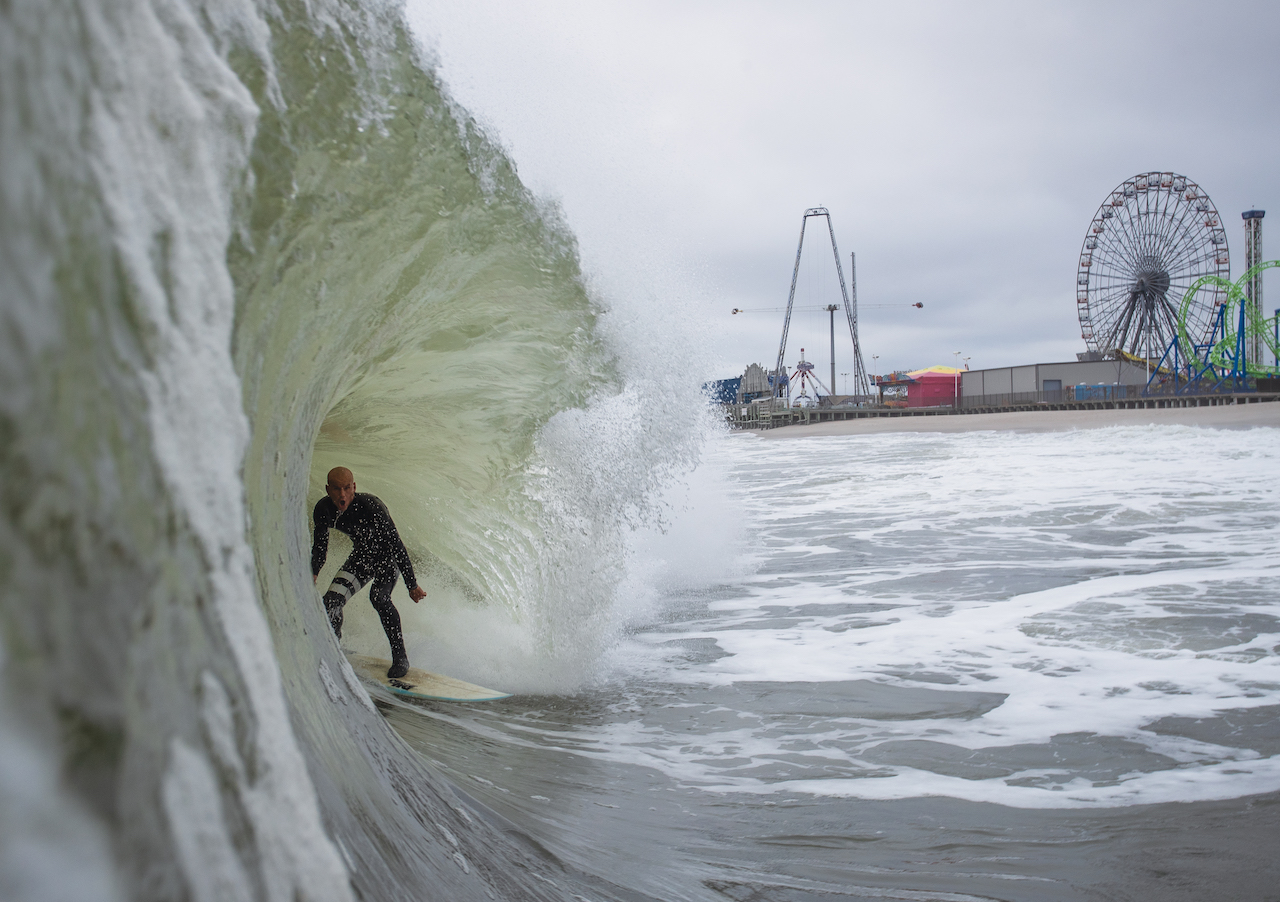 WATCH LIVE: Casino Pier Surf Cam
"To me, the ideal image is a tea-stained, backlit, stand-up tube with one of my friends slotted deep in the thick of it. Sure, lineups are cool, and empty waves are cool, and moody portraits are cool, and tight action shots from land are cool… But that's never really been my thing. To me, every experience is so much better when sharing that moment with someone in an intimate setting. And you don't get much more intimate than with shooting fisheye, mere inches away from your subject flying through the vortex."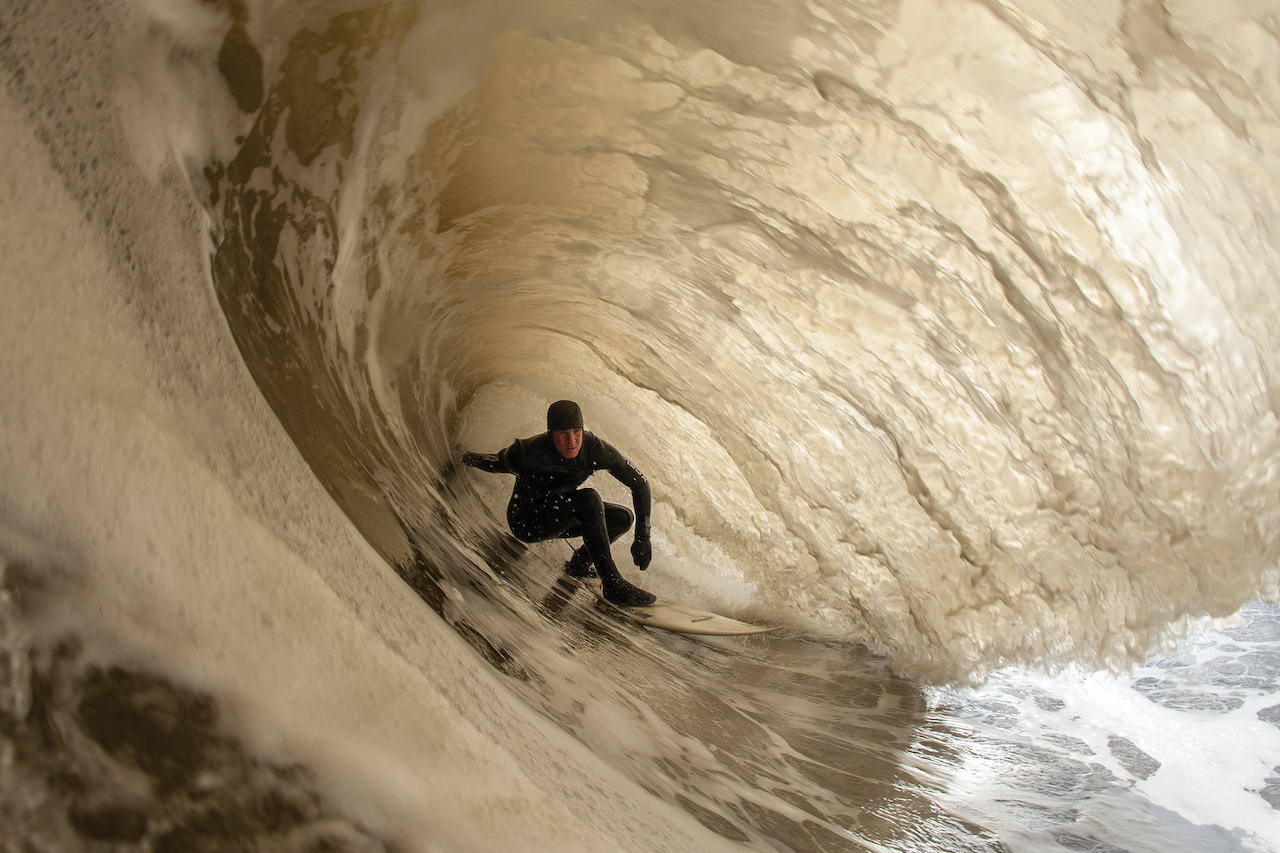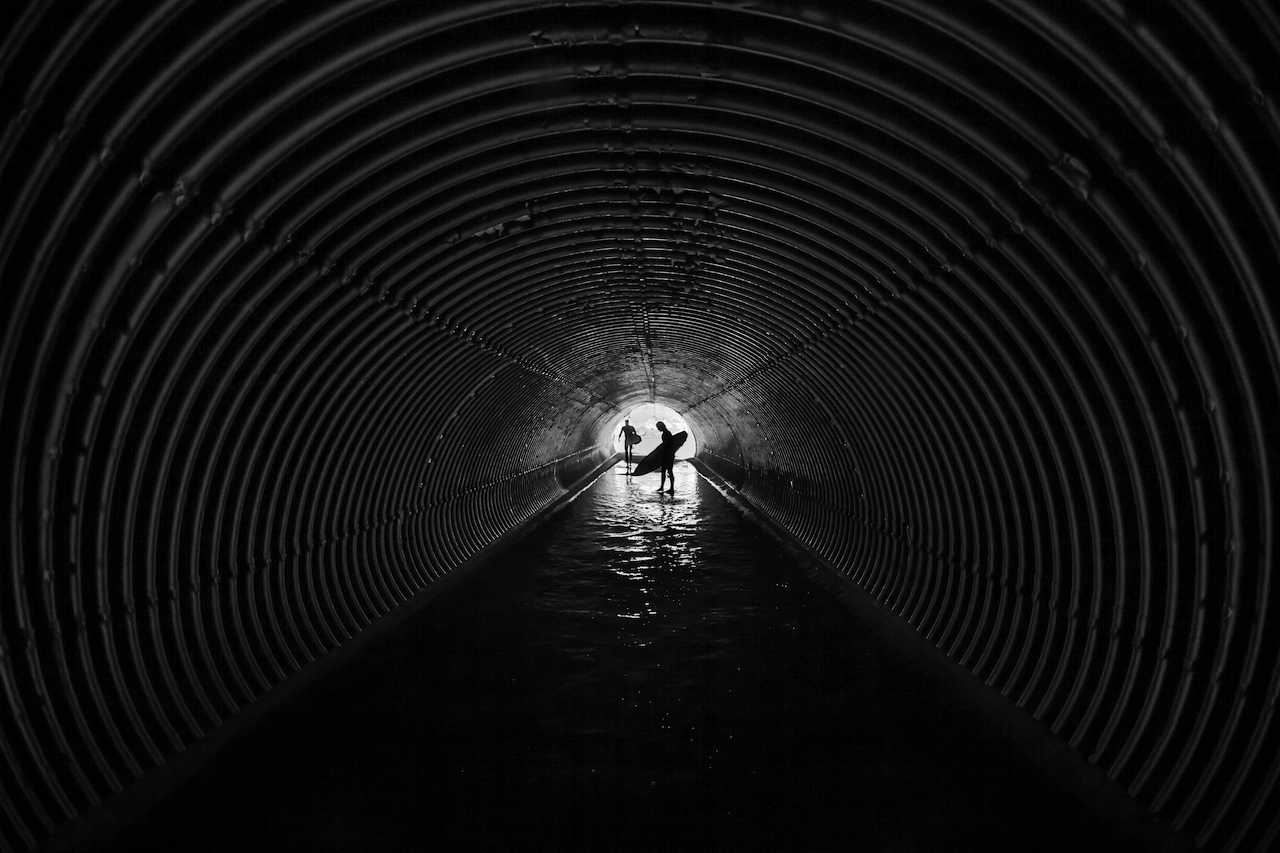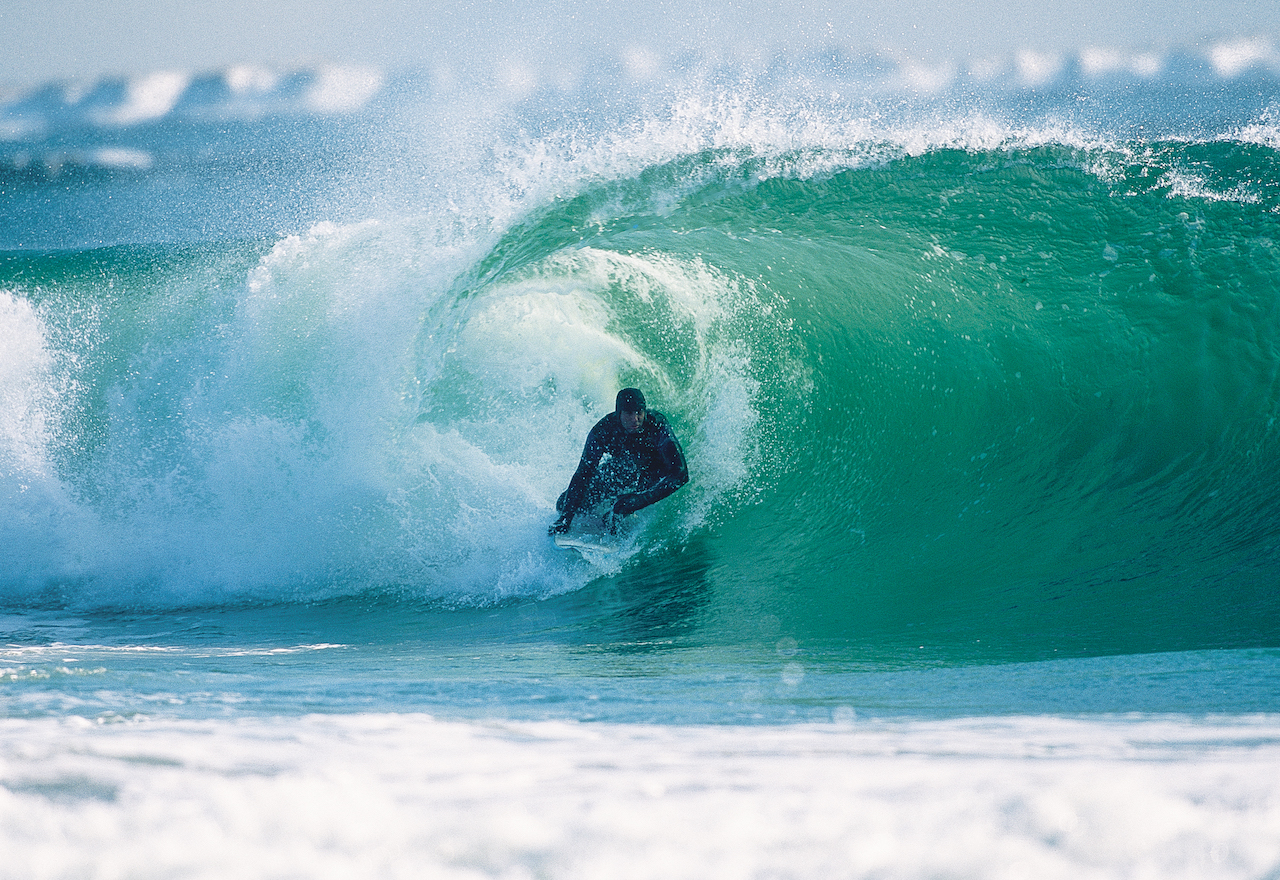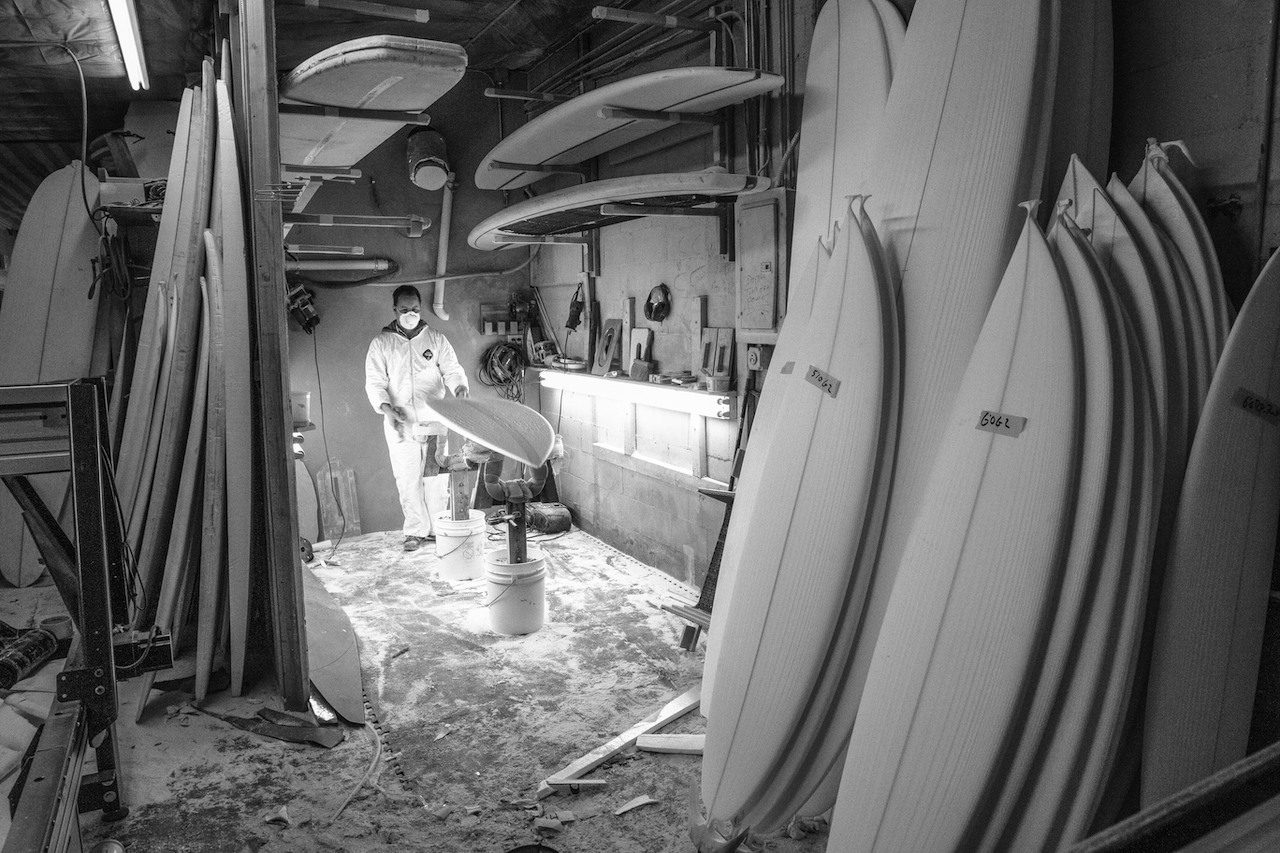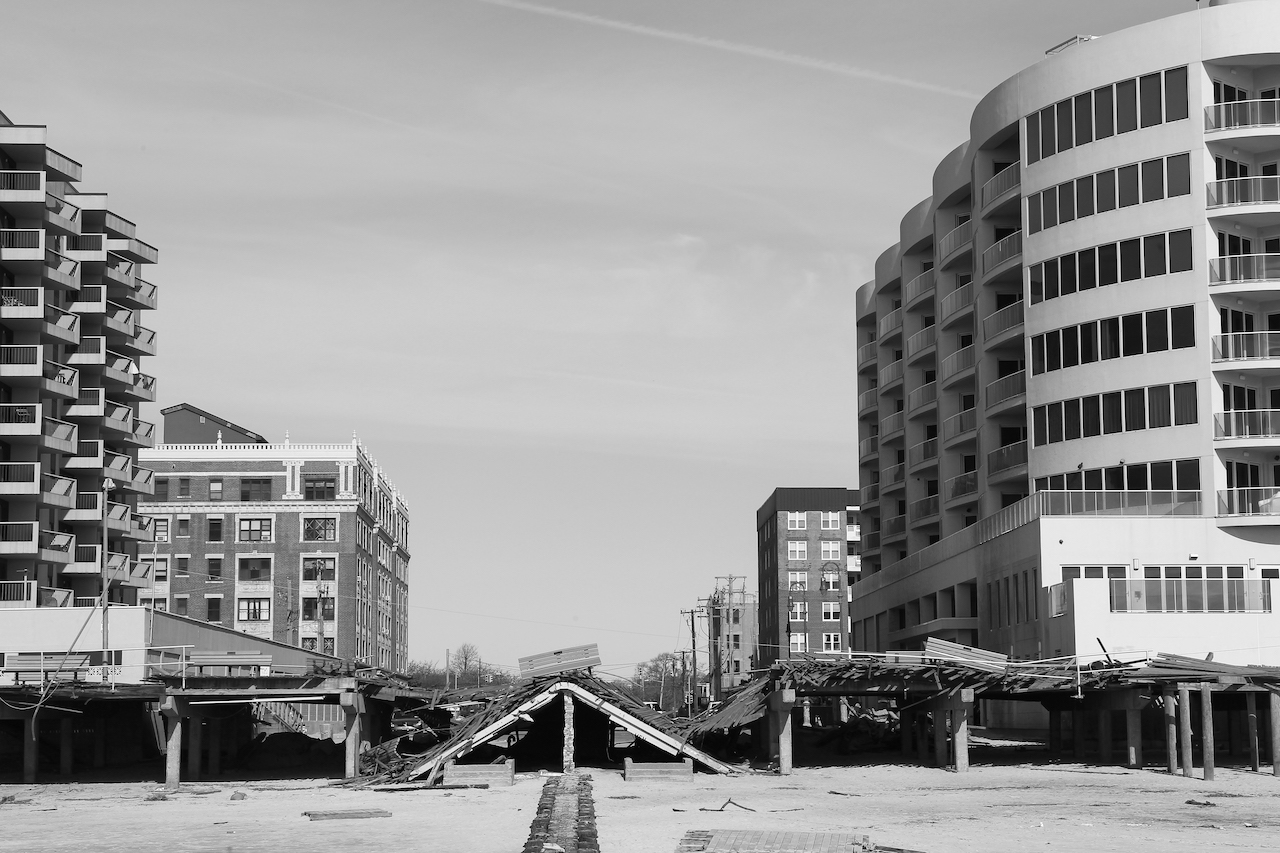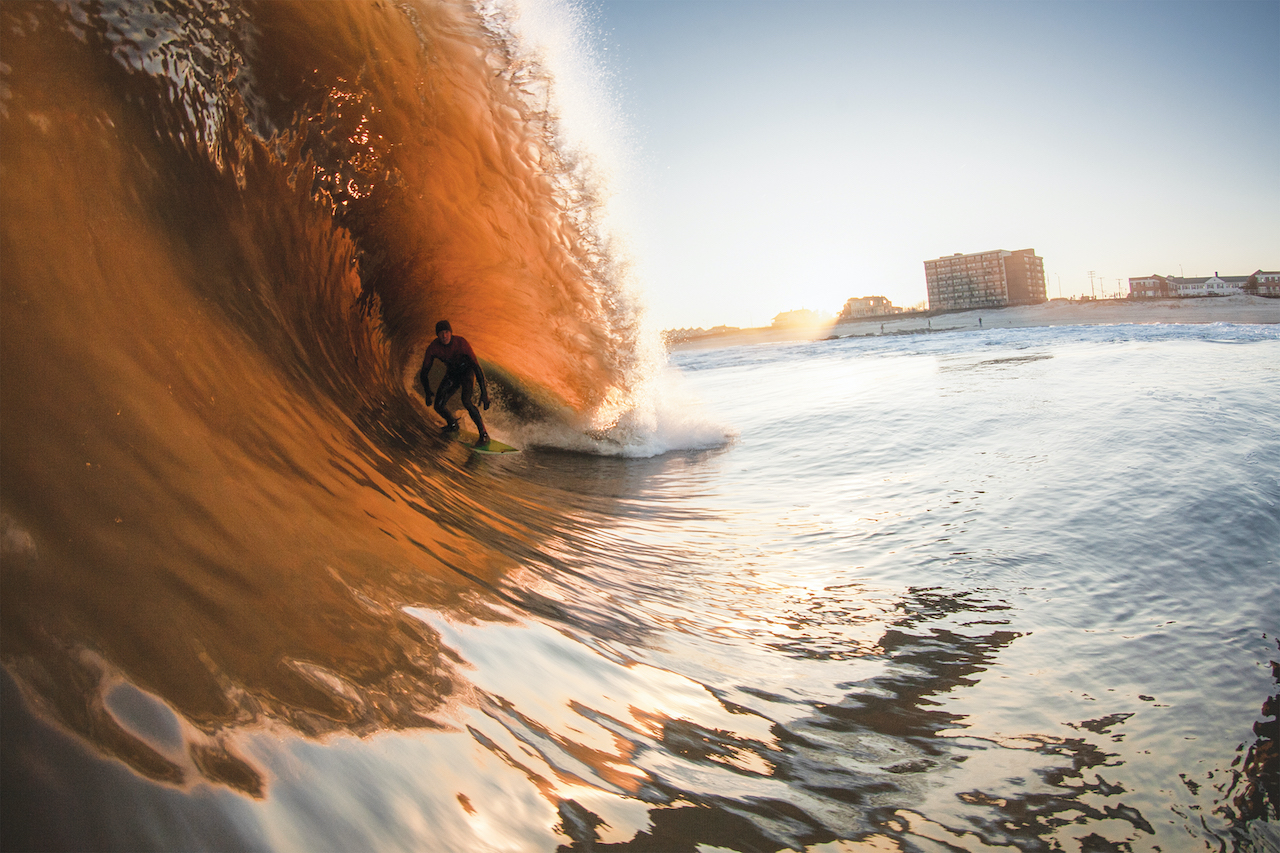 ***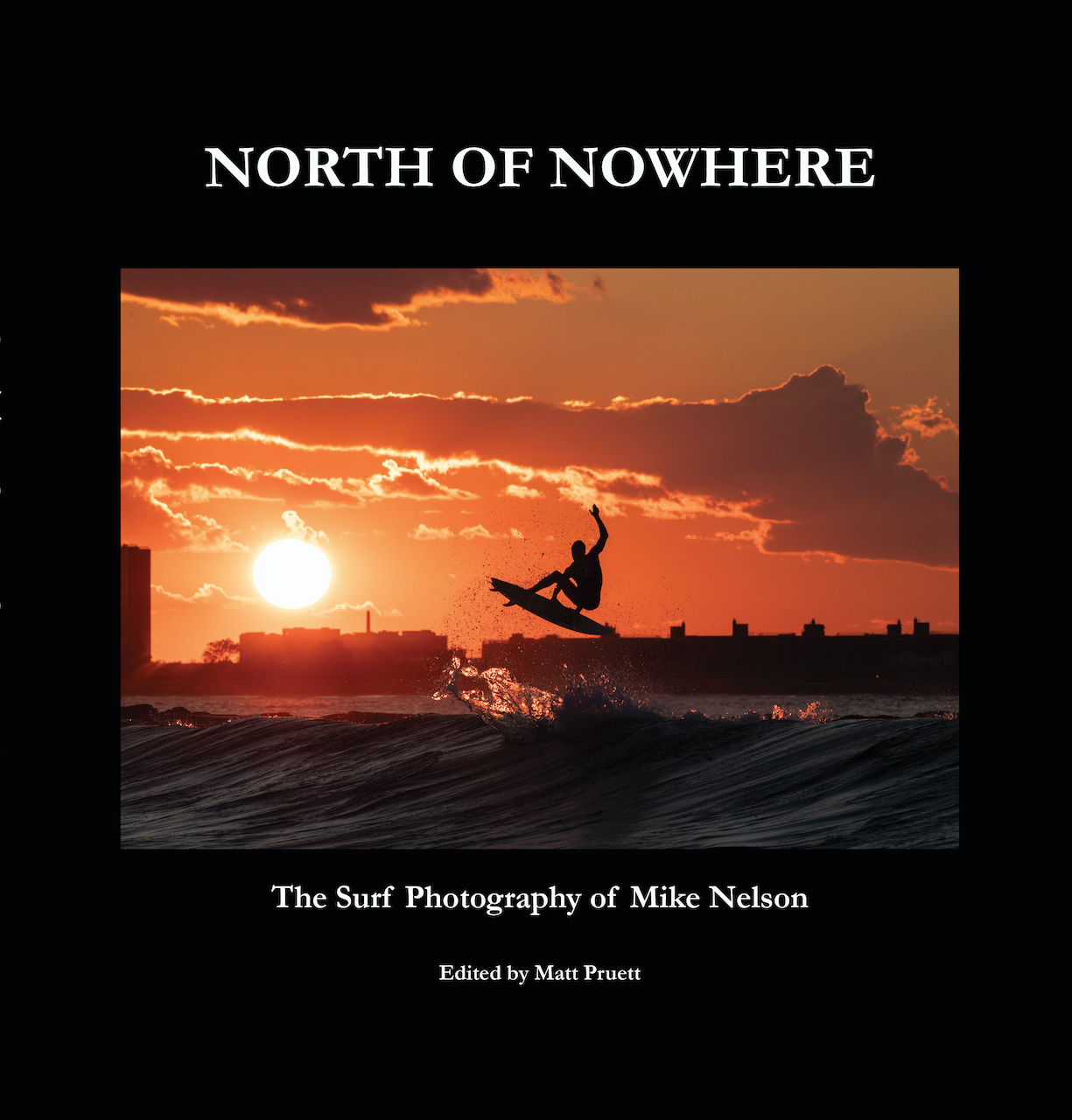 To order your copy of North of Nowhere: The Surf Photography of Mike Nelson, click here.